TO JOIN
CONTACT US

delfosfc@gmail.com
082 775 8235
or
073 015 1096
Delfos Youth Development Academy program as follows at the Delfos Stadium:
Age Group (Birth Year) Day Time
U7 (2015 & Later) Mon & Wed 6pm to 7pm
U9 (2013 & 2014) Mon & Wed 6pm to 7pm
U11 (2011 & 2012) Mon & Wed 6pm to 7pm
U13 (2009 & 2010) Mon & Wed 6pm to 7pm
U15 (2007 & 2008) Tue & Thu 6pm to 7pm
U17 (2005 & 2006) Tue & Thu 6pm to 7pm
U19 (2003 & 2004) Tue & Thu 6pm to 7pm
Seniors (2002 & Earlier) Tuesdays, Wednesday, Thursdays 7pm to 8:30pm
Parents bring your kids and kids friends along.
Players to provide their own Boots, Shinpads and Water Bottles.
*Covid-19 protocols to be followed strictly. No Mask no Entry.*
A Covid-19 screening and registration process will take place before entering the field.
C u then!
SA COVID-19 PORTAL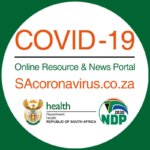 Snippets from Delfos History
Invalid Displayed Gallery
1946: The Founding of the Club
Football has always been an important part of our life and our heritage. As part of the community of the old Marabastad, Laudium and the broader South Africa, soccer has represented a fundamental aspect of our society that has enabled us to engage together and to build an enthu­siasm for sport, non‑racialism, unity and importantly participation.
Over the years Delfos Football Club has come not only to portray this mosaic of sport, but to actively work to engrain it in our principles, organisation and our overall participation in the broader context of the game and soci­ety.
This heritage has been instrumental in the formation of Delfos Football Club and …
21 August 2017 – The South African Hall of Fame hosted one of the biggest Gala Induction Dinners on Sunday, 20 August at Sun City where the 1996 Africa Cup of Nations (AFCON) Bafana Bafana winning squad was officially inducted into the Hall of fame.
The golden generation that lifted Africa's most sought-after trophy gathered earlier in the day for a round of golf before heading off to the gala dinner that was also attended by SAFA President, Dr Danny Jordaan, Dr Irvin Khoza, Dr Molefi Olifant, Mr. Kaizer Motoung and legendary South African footballer, Jomo Sono.
Ahead of the Hall of fame induction, Dr Jordaan delivered a memorable speech that took the players and guests down memory lane where the former African champions played a significant role in uniting what was a divided nation through football.